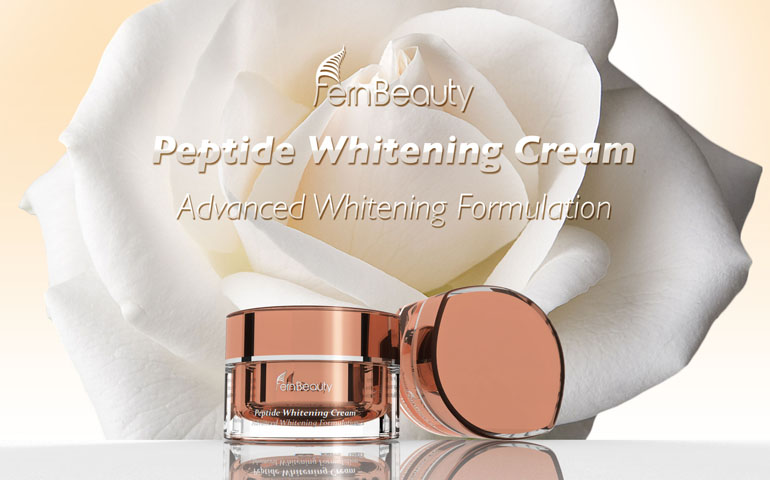 Peptide Whitening Cream
Advanced Whitening Formulation
Fern Beauty Peptide Whitening Cream contains Oligo-Peptide Capsules which have slow releasing action on MITF (microphthalmia-associated transcription factor) and further inhibit the synthesis of Melanin. In combination with the whitening effect from Tranexamic Acid, Fern Beauty Peptide Whitening Cream offers outstanding hydrating and retexturizing benefits for your radiant complexion.
How to use:
・Gently apply appropriate amount of whitening cream and massage over face and neck.

Caution:
・Avoid direct contact with eyes.

Best way to achieve results